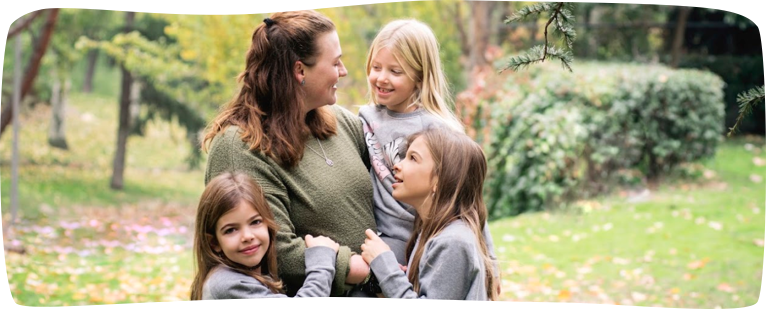 Support your colleagues with easy access to childcare
Give parents in your company access to Sitly: the largest babysitting community in Spain
Try it for free
Instant access to 160.000 babysitters in Spain
Many parents have a difficult time combining their work with giving their children attention. The COVID-19 outbreak makes it even harder for them, with changes in work schedule and children being at home even more. Sitly helps them arrange childcare.
Parents in your company accept your invitation to join Sitly and fill in their profile
They can filter and view all babysitters in their area and talk to them
Once the parent finds someone they like, they can meet up for an interview

What parents say about Sitly
"Since we have the babysitter looking after our daughter we have been able to start working full time again"

~ Carmen
Parent using Sitly
"The stress we were experiencing as both working parents is so much less since we have a babysitter who picks up the kids from school and helps them with homework."
~ Sophie
Parent using Sitly
"I've noticed that I can really focus on my work and get much more done when my babysitter is looking after the kids, because I know they're in good hands."

~ Sabine
Parent using Sitly
Sitly at work: give your colleagues unlimited access to Sitly
Worry-free parents mean less absence, more productivity and more employee retention. Support parents in your company, by giving them easy access to good childcare, with our user friendly dashboard.
Invite your team in 1 click
Share an invitation to your colleagues, which includes how it works. Only people with your company email extension are able to sign up.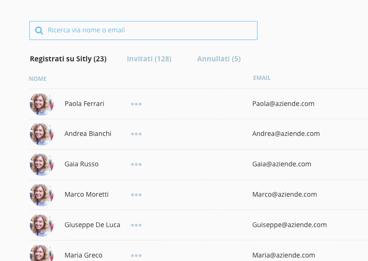 Complete insight & control
Colleagues that accept the invitation have instant access to every babysitter on Sitly. You have complete insight and control over who has access
Simple plans & pricing
Only pay for parents that actively use Sitly.*
Start with a free 2-week trial.
Billed monthly
Billed annually
*Active parent: a parent in your company that has used Sitly in the past 30 days. Parents that have not logged in in the past month, are automatically dowgraded so you don't pay for parents who are not looking for a babysitter anymore.

* all prices are ex. VAT
Four most asked questions
Who will pay the babysitters?
Sitly at work allows you to give the parents in your company access to a huge community of babysitters, and all the tools to easily select one. Your company will only pay the premium subscription fee, which has a discount, and allows parents full access to the platform. Both the selection and payment of the babysitter is the parent's task. You can of course choose to make an arrangement with your colleagues to reimburse them for childcare costs, but this is not part of the service of Sitly at work (yet).
How do the parents select a babysitter?
All of the babysitters on Sitly provided a description of their availability, experience, and any references they might have. Parents can filters on all these things and see matching babysitters in their area. Parents can then chat with them to get to know them and set up an interview. 340.000 parents in Spain already use Sitly and give our service a 8.6 / 10.
What will happen when we cancel?
You can revoke access to Sitly Premium for individual parents, or stop using our service altogether, at any time. Parents will then have access to Sitly Premium until the end of the month, after which their account is turned into a personal and 'free' account, with limited functionality. If they want access to Sitly premium again, they can indicate that in the app and add their own payment method. Of course the parents are notified of all this.
What about the privacy of the parents?
Parents don't have to worry about their privacy. They get their own accounts, which you don't have access to. You will have the ability to give or cancel access to Sitly Premium. If you cancel access, the parent keeps their account, but only has access to the free version of Sitly, with the option to reactivate Sitly Premium again themselves.
Any questions?
We'll respond to your questions within 48 hours